Web design has become an important aspect of modern business and technology. To meet the demands of creative people and designers, various web design software have been developed. These software are packed with advanced features, intuitive interfaces and innovative tools. In this article, we will introduce you to 20 of the best web design software available in the market today. Whether you are a professional designer, a freelancer, or a creative person, these software can help you create stunning and effective websites. From the simple and user-friendly software to the advanced and complex programs, you can find the perfect solution for your web design needs.
Definition of web design software
Web design software refers to the tools used to create and design websites. These tools range from basic text editors to more advanced visual design software. Some common features of web design software include drag-and-drop functionality, visual design elements, the ability to add and manipulate HTML, CSS, and JavaScript, and the ability to preview designs in real-time. Some popular web design software includes Adobe Dreamweaver, Wix, Sketch, Figma, and Elementor. The choice of software will depend on the needs and skill level of the designer, as well as the type and complexity of the website being created.
Importance of web design software for creative people and designers.
Web design software provides a platform for creative individuals and designers to bring their ideas to life in a visual and interactive manner. These tools offer features such as drag and drop interfaces, pre-designed templates, and WYSIWYG editors that make the design process more efficient and accessible. With the help of web design software, designers can quickly experiment with different layouts, color schemes, and typography to create professional and engaging websites. Furthermore, web design software also provides various optimization options and helps ensure that websites are accessible and perform well on multiple devices and platforms. In short, web design software empowers creative people and designers to craft beautiful and functional websites with ease.
The purpose of the article on the best web design software is to provide information on various tools and platforms that can be used to create professional-looking websites. The article presents a comprehensive list of the most popular and user-friendly web design software with a brief description of their key features and functionality. The objective is to help individuals, small businesses, and organizations choose the best software that suits their needs, skills, and budget, and to guide them in creating stunning websites that meet their goals and objectives. The article aims to be a valuable resource for both beginners and experienced web designers.
Criteria for Choosing the Best Web Design Software
Choosing the best web design software can be a challenging task with the multitude of options available in the market. However, there are certain criteria to help narrow down the search and make an informed decision. Factors such as ease of use, design capabilities, compatibility with modern web standards, and the availability of themes and templates can play a critical role in selecting the right software. Additionally, budget and the level of technical expertise required to use the software must also be taken into consideration. The best web design software should enable you to create a functional, visually appealing and user-friendly website, without any coding skills or technical knowledge.
The user-friendliness of web design software is a crucial factor in determining its popularity and success. A software that is user-friendly and easy to navigate will be more appealing to a wider range of users, including those with limited technical skills. A good web design software should have a clear interface, intuitive controls, and an interactive design process. It should also have a wide range of templates and design elements to choose from and offer an easy-to-follow design process. A user-friendly software will make the design process faster, easier and more enjoyable, helping users to create professional-looking websites with ease. Ultimately, the user-friendliness of web design software will help it to stand out in a crowded market, making it the preferred choice for users.
Web design software provides a wide range of tools and features to create and design professional-looking websites. It allows designers to experiment with different layouts, color schemes, and typography, as well as add interactive elements such as slideshows, forms, and animations. Some web design software is geared towards beginners and offers drag-and-drop interfaces, while others are more advanced and require a higher level of technical skill. The versatility of web design software makes it suitable for a wide range of projects, from simple personal blogs to complex e-commerce websites. The goal of most web design software is to make the process of building a website as accessible and streamlined as possible.
Web design software typically includes features such as drag-and-drop page building, pre-made templates and themes, image and media libraries, and various design and customization tools. Some software also offers e-commerce integration, SEO optimization tools, and multi-language support. Advanced features may include CSS and HTML editing, collaboration tools, and real-time analytics. Many web design software platforms also provide hosting and domain management services, making it easier for users to launch and manage their websites without the need for additional tools. Ultimately, the choice of web design software will depend on the specific needs and requirements of each user.
The cost of web design software varies depending on the type and features offered. Free software such as WordPress and Wix can be a cost-effective option for small businesses, while paid software such as Adobe Dreamweaver and Sketch offer more advanced features and cost anywhere from $19.99 to $52.99 per month. Other more comprehensive web design software such as Adobe Creative Cloud can cost upwards of $52.99 per month. Some web design software also offer enterprise pricing for larger businesses, which can range from hundreds to thousands of dollars per year. Ultimately, the cost of web design software depends on the needs and budget of the business.
Customer support of web design software is an essential aspect of the software's success. Good customer support can help resolve technical issues, provide solutions to common problems, and help users get the most out of the software. Companies typically offer a variety of support options, including phone and email support, online documentation, and forums. Some also offer premium support services, such as live chat and on-site visits, for a fee. A quality support team should be knowledgeable, friendly, and responsive. They should provide clear, concise answers and follow up promptly to ensure that users are satisfied with the solutions provided. In short, excellent customer support is key to keeping customers happy and loyal.
The 20 Best Web Design Software
Here are the 20 best web design software for all of you to demonstare your desires of design.
Adobe Dreamweaver is a web development software tool created by Adobe Systems. It is used for building and designing websites, web applications, and mobile apps. Dreamweaver has a user-friendly interface and provides a visual editor, code editor, and integrated development environment (IDE). It supports a variety of web technologies such as HTML, CSS, JavaScript, and PHP. Dreamweaver integrates with other Adobe products such as Photoshop, Illustrator, and Animate, allowing designers to easily build and manage their projects. 
It offers features such as code highlighting, auto-complete, and WYSIWYG editing, making it easier for designers to create and maintain websites. Dreamweaver is suitable for both beginners and professionals and can be used on Windows and Mac operating systems.
Wix is a cloud-based website builder that provides a drag-and-drop interface for users to create their own websites. It offers a wide range of templates and design elements that can be customized to create unique websites. Wix also provides a variety of tools and features to help users with search engine optimization, e-commerce, and website management.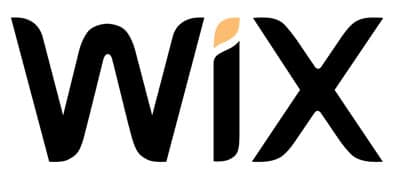 Additionally, Wix offers premium plans with advanced features such as advanced design options, unlimited storage, and custom domains. Wix is a popular choice for small businesses, freelancers, and individuals who want to create a professional-looking website without having to learn coding or programming. Overall, Wix offers an easy and convenient way to create and manage websites.
Squarespace is a website builder and hosting platform that offers businesses and individuals an easy way to create a professional website. The platform provides a drag-and-drop interface, customizable templates, and a variety of design options to create beautiful and functional websites. Squarespace also offers a range of e-commerce features, including product catalogs, order management, and payment processing, making it a great option for businesses looking to sell products online.
In addition, Squarespace offers 24/7 customer support, reliable hosting, and automatic software updates, making it an all-in-one solution for website creation and management. With its intuitive design and powerful features, Squarespace is a popular choice for businesses of all sizes.
WordPress is a popular open-source content management system (CMS) used for creating and managing websites. It was first launched in 2003 and now powers over 40% of all websites on the internet. WordPress is user-friendly and easy to use, making it ideal for bloggers, small businesses, and individuals who want to create their own website without technical skills. It offers a wide range of customizable themes and plugins, allowing users to add features and functionality to their website.
Sketch is a popular vector graphics editor that is widely used for UI design and web design. It was introduced in 2010 and has since become one of the most popular tools in the design industry. Sketch allows designers to create and edit vector graphics with ease, thanks to its user-friendly interface and powerful features. It also supports plugins and has a large community of designers who share their designs, tutorials, and plugins. Sketch is known for its speed and efficiency and is available for Mac users only.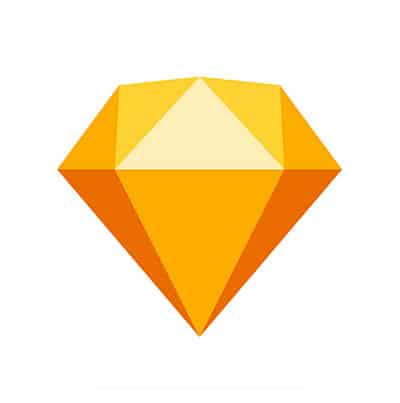 It's commonly used by designers in the tech industry, and for creating icons, logos, wireframes, and prototypes. Sketch is a must-have tool for any modern designer.
Figma is a popular cloud-based user interface design tool used by designers, developers, and businesses. It provides a collaborative platform for teams to design, prototype, and share designs with each other and stakeholders. 
Figma is user-friendly and offers features like real-time collaboration, vector networks, and responsive design, making it easy for designers to create high-quality designs. The tool is accessible on all devices, making it easy for designers to work on the go. Figma is available in a free and paid version, with the paid version offering additional features such as unlimited cloud storage, offline access, and collaboration with stakeholders. Figma has become a go-to tool for many businesses due to its ease of use, collaboration capabilities, and affordability.
InVision Studio is a digital product design platform that allows designers to create interactive prototypes, animations, and high-fidelity designs for web and mobile apps. It offers a variety of design tools, including vector networks, responsive resizing, design systems, and collaboration features.
Studio also integrates with other InVision tools, such as InVision Cloud, for seamless handoff to developers. With its intuitive interface and extensive feature set, InVision Studio is a popular choice for UX/UI designers looking to bring their designs to life.
XD is an emoticon commonly used in internet conversations and text messages to represent a laughing face. It is a shorthand for the phrase "excited and delighted." The emoticon features two closed eyes and an open mouth, often resembling a face laughing so hard that tears are streaming down. The XD emoticon is used to convey humor, joy, and amusement, and is often used in response to something that the user finds amusing or entertaining. The emoticon is popular among younger generations who communicate frequently through digital platforms, and is often used to express a lighthearted and joyful tone in online conversations.
Affinity Designer is a vector graphics design software developed by Serif. It is a cross-platform application that works on Mac, Windows, and iPad. Affinity Designer is a professional-level tool that offers a variety of tools for creating logos, icons, illustrations, UI designs, typography, and more. Its clean, intuitive interface and advanced features make it a popular choice among graphic designers and illustrators. Some of the notable features of Affinity Designer include the ability to create pixel-perfect artwork, the ability to work with grids and rulers, the ability to use a vast array of brushes, and the ability to work in real-time with others through Affinity Designer's Collaboration feature.
Procreate is a powerful and intuitive digital illustration and painting app for iPad. It is designed for professional artists, illustrators, and graphic designers. With its advanced tools and features, it offers an exceptional user experience for digital painting and creating unique digital artworks. It includes a vast range of brushes, tools, and customizable brushes that make it possible to achieve the desired results. It also includes features like layering, blending modes, color drop, quick shape, and others. Procreate offers a robust and reliable platform for digital artists and helps to bring their creative ideas to life.
Canva is a graphic design platform that offers an easy-to-use drag-and-drop interface for creating designs. It provides access to a library of pre-made templates, stock images, and graphics, allowing users to create visually appealing designs with ease. It can be accessed on the web and through a mobile app. The platform has received positive reviews for its user-friendly interface and ease of use, making it a popular choice for those looking for a beginner-friendly graphic design platform.
Affinity Publisher is a professional desktop publishing software that provides a user-friendly interface for creating high-quality printed and digital documents. It offers a range of tools for design, layout, and typography, including master pages, vector drawing tools, and advanced text handling. With support for drag-and-drop and live preview, users can easily create and adjust documents with a minimum of fuss. The software also includes pre-made templates and styles, as well as the ability to import and export a variety of file formats, making it an excellent choice for businesses and individuals looking for a comprehensive publishing solution.
Blender is a free, open-source 3D creation software that is used for creating animations, models, artwork, simulations, and more. It has a robust set of features that include advanced 3D modeling tools, rigging and animation tools, particle simulation, game engine integration, and more. It supports various file formats, including 3D models, images, audio, and videos.
Blender can be used for various industries, including animation, architecture, advertising, and video game development. With a large and active community of users and developers, Blender is constantly being updated and improved. With its powerful features and versatility, Blender is a great choice for hobbyists and professionals alike.
Krita is a free and open-source digital painting software that is widely used by artists and illustrators. 
It offers a wide range of features including advanced brushes, layer management, and filters. Krita has a user-friendly interface and is compatible with various operating systems like Windows, MacOS, and Linux. The software has an active community that provides support and resources to users. Krita supports various file formats and has tools for animation and video post-production. It also has a large library of brushes and resources that can be used to enhance the artwork. Krita is a powerful tool for digital artists and offers a range of features to support the creative process.
GIMP (GNU Image Manipulation Program) is a free and open-source image editing software that is designed for both professional and amateur users. It offers a variety of tools and features for photo editing, retouching, and graphic design. Some of its popular features include layer support, advanced selection tools, and a wide range of plugins for added functionality. GIMP is compatible with Windows, MacOS, and Linux operating systems.
Its user-friendly interface and extensive documentation make it accessible for all levels of users. Despite its free price, GIMP is often compared to commercial image editors such as Adobe Photoshop and has been widely used for digital image processing and design.
Inkscape is a free and open-source vector graphics editor. It is used for creating and editing scalable vector graphics (SVG) files for websites, logos, illustrations, and more. The program is available for Windows, macOS, and Linux operating systems and is compatible with a wide range of file formats, including SVG, PNG, and PDF. Inkscape is known for its user-friendly interface, extensive set of drawing tools, and support for advanced features such as gradients, filters, and layers. The software also has a vibrant community of users and developers who contribute to its development and offer tutorials and resources to help users get the most out of the program.
CorelDRAW is a powerful vector graphics design software used for professional graphic design and digital illustration. It provides tools and features for creating logos, brochures, illustrations, and web graphics. With its intuitive interface and customizable tools, users can create high-quality designs with ease. The software supports a wide range of file formats including SVG, AI, EPS, and PDF. CorelDRAW offers advanced features like photo editing, typography tools, and support for gradients and transparency. It's compatible with both Windows and Mac platforms and integrates with other Corel products for seamless workflow. CorelDRAW has been the go-to choice for professional graphic designers for over 30 years.
SketchUp is a 3D modeling software that is widely used for architectural, interior design, landscape architecture, and mechanical engineering design. It was originally developed by @Last Software, which was later acquired by Trimble. SketchUp is known for its intuitive and user-friendly interface, making it accessible to both professionals and hobbyists alike. It offers a variety of tools for creating 3D models, including the ability to import 2D sketches, photographs, and floor plans, and convert them into 3D models. SketchUp also supports a wide range of plugins and add-ons to extend its functionality, and provides options for exporting models to other software, such as AutoCAD and Rhino.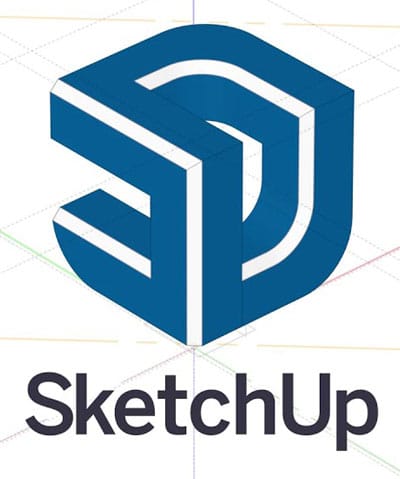 Lightroom is a photo editing software developed by Adobe Systems. It is a comprehensive tool that allows photographers to import, manage, and edit large photo collections. Lightroom provides various features such as basic photo editing tools, advanced color correction, selective adjustments, and automatic lens correction. It also offers organization tools to categorize and tag images, making it easier to find specific photos. Lightroom integrates with other Adobe products such as Photoshop, making it a powerful photo editing suite.
Additionally, Lightroom supports cloud storage, enabling users to access their photos from anywhere. It is available as a desktop application, mobile app, and as part of Adobe Creative Cloud.
VSCO (Visual Supply Company) is a popular photo editing and sharing app for both Android and iOS. It offers a variety of filters and editing tools to enhance the look and feel of your photos. The app also provides a community for users to share their images and discover new content. VSCO has a minimalist interface and focuses on creating a high-quality, curated photo experience. It's popular among photographers, artists, and influencers who want to share their work and connect with a like-minded community. The app also offers a VSCO X subscription, which provides access to advanced editing tools and a library of additional presets.
Final thoughts on choosing the right software for your needs
Choosing the right software for your web design needs depends on various factors such as your design style, budget, and the features you require. It's important to do research, read reviews, and try out different software options to find the best fit for you. Some popular options include Adobe Creative Cloud, Sketch, Figma, and Canva, all offering different sets of tools and features. Ultimately, choose a software that allows you to bring your creative ideas to life, is user-friendly, and fits within your budget. Don't be afraid to invest in a premium option if it provides you with the resources and tools you need to succeed.
Encouragement to try out different software to find the best fit for you.
Don't settle for just one web design software! Explore the "20 Best Web Design Software for Creative People and Designers" to find the perfect fit for your needs and preferences. Experiment with various options to enhance your design capabilities and unleash your creative potential.